Brandy Seltzer
E-Pro, PSA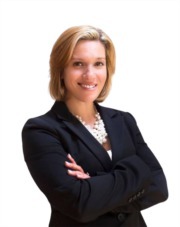 Latinos of Real Estate Secretary
Brandy Seltzer is a dream catcher. She helps new friends catch their dreams of buying or selling a home. A life long resident of Rockland County, she has lived and worked in the Suffern area for over 10+ years. Her business is predominately based on referrals from satisfied clients. Most important, Brandy provides excellent service to buyers and sellers to earn their trust and repeat business. Brandy skillfully guides her clients with the purchase or sale of starter homes, condos, luxury and investment properties. Clients appreciate her flexibility and ability to listen to their wants and needs. They value her expertise to accurately price and market a home.

A high-touch broker known for her extensive market knowledge and her unmatched devotion to clients, Brandy earns the respect of her clients by working tirelessly on their behalf and always offering candid advice.

Brandy is a wife and a mother of two active boys. She enjoys traveling around Rockland, Bergen and Orange counties for all of their activities. In her spare time, Brandy sings with a 90's band and plays all over the Tri-State area.