Jacqueline Morales
Team Leader, Certified Luxury Specialists, Short Sale & Foreclosure Specialist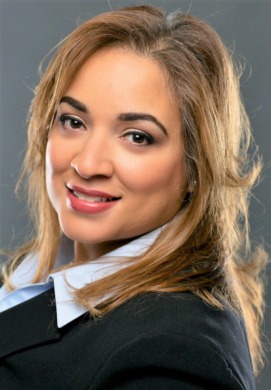 Latinos of Real Estate President
Jacqueline Morales is a Realtor Associate with more than a decade of experience in the real estate industry. She has a specific focus in southern New York and Northern New Jersey. Jackie is committed to providing her clients with high quality, individualized customer service whether they are looking to buy or sell a home. Jacqueline's innovative marketing strategies and team of resources including full home staging services makes her stand out among her peers.
As the team leader of the Morales Group, Jacqueline has been recognized for her successes through a variety of industry awards, including numerous Top Producing Sales awards. She has led her team to becoming one of the Hudson Valley's Top Producing Teams from 2017 to 2021 with over 200 closed transactions and over $100 Million in sales volume. Jacqueline is a member of the elite global group of Christie's Luxury Agents, Christie's Masters Circle. Her focus is not just in the luxury market, but in markets of all price-points providing all of her clients with the same white-glove customer service. She is a firm believer that Luxury is not a price point, it is a level of service. Jacqueline has also been awarded as a Top 250 Real Estate Profession from the National Association of Hispanic Real Estate Professional (NAHREP) where she ranked #47 in the Northeast, Past VP of NAHREP Rockland and the 2022 Founding President of the Latinos of Real Estate, a non-profit organization operating in New York, New Jersey and Connecticut.

Jacqueline is a member of various Realtor Boards in NY and NJ as well as the National Association of Realtors and is a Certified Short Sale/Foreclosure Specialist. With her individual and collaborative experience, in addition to her affiliation with Christie's International Real Estate, Jacqueline is able to leverage the strength of her team's unparalleled corporate marketing resources and superior customer service to assist clients at all stages of the real estate process. Jacqueline's goal for her clients is to have them experience a perfected level of real estate service.
In her spare time, Jacqueline enjoys spending time with her family, cuddling up with a good book and catching up with friends. She has roots in Bergen County, NJ and is currently a resident of Rockland County, NY, where she has lived for more than 25 years.